HELLO MY LOVELIES!
This is technically a PART TWO of my previous blog post 'Childhood TV Shows #THEFEELS 😭💭' and well, you get the gist.
So here are all my childhood Disney Channel Original Movies (DCOM) that give me #ALLTHEFEELS 😭
Cadet Kelly
This film paired two Disney giants: Hilary Duff of Lizzie McGuire and Christy Carlson Romano of Even Stevens. It also used the standard DCOM storyline of the main character moving to a new place and struggling to fit in with the locals. It had physical comedy, a love triangle and an amazing drill team routine at the end. What more could you ask for?
---
Halloweentown Film Series
There's the classic DCOM, and then there's Halloweentown. Everything about this movie is amazing: classic Hollywood actress Debbie Reynolds plus DCOM "it girl" Kimberly J. Brown, a town that is Halloween 24/7 and a good scary story (none of that overly sensitized material they put out now).
---
Stuck in the Suburbs
Here's your friendly reminder that Tarran Killam was playing a Justin Timberlake-like pop singer in a DCOM before he was cast on Saturday Night Live. An accidental phone swap gives Danielle Panabaker and Disney Channel's ubiquitous best friend Brenda Song control over the life of pop star Jordan Cahill (Killam). It's basically 2004's version of "hacking," and is still amazing to watch — flip phone and all. This is one of the most overlooked DCOMs. Brenda Song and Danielle Panabaker star as newly-found best friends Tasha and Brittany, respectively. When Brittany's phone gets mixed-up with a music star, they spend a day playing pop-star and looking for the singer. The singer, Jordan Cahill, is played by future "Saturday Night Live" star Taran Killam, which is often forgotten. This movie is hilarious and shows the importance of being who you want to be.
---
Get a Clue
Sadly, fellow made-for-TV movie Life Size is not technically a DCOM and thus is not eligible for this list — but thankfully Lindsay Lohan's other preteen masterpiece Get a Clue is. The high school detective movie actually delivers on a pretty original plot about a missing teacher, plus we get to see Lohan as a little proto-Mean Girl stomping around Manhattan in puffy pink jackets and sunglasses with orange lenses. This was before Freaky Friday & Mean Girls yet pre-crazy Lindsay.  The cast of this movie is what made it an enormous success. Lindsay Lohan played the main character, Brenda Song played her best friend and Bug Hall — known for his role as Alfalfa in The Little Rascals — played Lohan's love interest. They were the original #SquadGoals. Lindsay Lohan plays a Harriet the Spy meets Blair Waldorf character who runs around Manhattan investigating a teacher's disappearance. What more do you need in life?
---
High School Musical Film Series
This is, undoubtedly, the most successful DCOM ever. No Disney Channel movie list would be complete without the OG Wildcats. These movies solidified our love for Zac Efron and made us all want to be Sharpay. Whether you hate to love it or love to hate it (or maybe are still singing "Stick the Status Quo" alone in your room), you have to admit the High School Musical series took the prepubescent world by storm.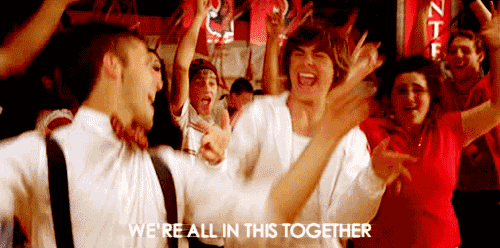 ---
Radio Rebel
This one is kind of like Footloose but instead of banning rock music and dancing, they ban a podcast. There are some radio shenanigans, a "MORP" (that's prom spelled backwards, how cute),
---
The Cheetah Girls Film Series
After watching this movie, we wanted to start an all-girl group with our friends. We were basically ready to put out our first record. "'Cause we are sisters. We stick together… Cheetah Girls Cheetah Sisters." Try not to sing along. Just try. Enough said.
---
Jump In!
The film, starring Corbin Bleu and Keke Palmer, revolves around a young boxer, Izzy Daniels (Corbin Bleu), who trains to follow in his father's footsteps by winning the Golden Glove. When his friend, Mary (Keke Palmer), who harbors a secret crush on him, asks him to substitute for a team member in a Double Dutch tournament, then, Izzy discovers his new love for jumping rope and in the meantime, he soon discovers true love in Mary. Corbin Bleu is the Disney-est of Disney Channel stars and his luscious locks, smooth moves, and toothpaste-commercial smile were rewarded with his own DCOM about double dutch and boxing that includes the very witty and oh-so-'90s team name Hot Chili Steppers. BRB, listening to "Push It to the Limit" on repeat.
---
Princess Protection Programme
This film gave viewers a glimpse into the friendship between co-stars Demi Lovato and Selena Gomez. Lovato played a princess who needs protection — who knew, right? — from captors who took over her native country, so she ends up in her rescuer's house. Gomez plays his daughter. The princess has to get used to living like an American, which includes going to high school dances and learning how to properly eat a hamburger. This movie really taught us what it really meant to have a best friend. Someone who taught you that inner beauty is far more important than your outer appearance, and that a true best friend should always embrace you for all of your quirks. Demi and Selena really showed us BFF goals, and ever since we have all aspired to have a relationship like they did in this film.
---
Pixel Perfect
This one got a little creepy BUT I used to watch Phil of the Future, so he was still a crush. Ricky Ullman was the leading male, he's a nerd (and the glasses really work in his favour in this movie) so he creates a robot girl and then tries to cash in on her as a singer. He also falls in love with her and his BFF Sam is crushed because he likes a robot better than her. I'm pretty sure the jig was up when Ricky tried to kiss Loretta the hologram. CAN'T HAVE RELATIONS WITH COMPUTER IMAGES, BRO!
---
Cow Belles
The Michalka sisters (a staple of mid-'00s Disney Channel and the ladies behind some fantastic songs) star as a Paris Hilton/Nicole Richie-esque duo of spoiled girls who nearly burn their house down and then are forced to work at the family dairy. Bonus: The Vampire Diaries fans will notice Tyler Lockwood plays one Michalka's love interest 😉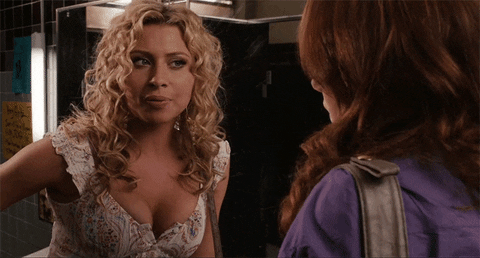 ---
Twitches Film Series
Go Twitches. It's your birthday. Go Twitches. Tia and Tamara. DCOM's recycling themes of witches and spells. There's only one movie universe where that works and that's Halloween Town. But hey, I still know that Go Twitches song so I guess that's a win for the sisters.
---
Read it and Weep
Read It and Weep is about a girl who ends up having her journal published as a novel because she attached the wrong document in an email, which is incredibly relatable. The novel becomes really popular and Jamie, the main character, becomes famous (and really stuck up). This movie stars Kay and Danielle Panabaker, and while Kay is great, Danielle is amazing. Not only did she star in this movie, but she also stars in "Stuck in the Suburbs" (which is on this list). Everything about this movie is so 2006: the sequins, the hairstyles, and the fact that the plot centres around a diary kept on a tablet PC.
---
Camp Rock Film Series
Second only to High School Musical in terms of catchy-ness of songs, Camp Rock is a super fun romp. Demi Lovato and the Jonas Brothers (namely Joe Jonas) have such a great chemistry and make what should be a super campy movie (pun totally intended) actually pretty heart-felt. While the musical sequences are definitely the best part (so much so that I find myself singing the songs every once in a blue moon), Nick and Kevin Jonas' comic relief schtick is pretty great.
---
Starstruck
This movie was basically life goals. Meeting the hottest celebrity, and then have him fall for you, I mean what's better then that? StarStruck shows you that you can always have fun acting like a tourist in your own city, and has definitely inspired me to go on more adventures around my closest city. I'm a sucker for the "star goes on the run and gets stuck in the burbs with a normal girl" trope. This movie has a relatively simple premise and is pretty predictable, but it's so sweet and funny. The two leads have a great on-screen chemistry, which makes the movie so entertaining to watch. I just love it, plus just look at STERLING KNIGHT 😍
---
Wizards of Waverly Place: The Movie
Wizards of Waverly Place: The Movie honestly feels like a few episodes of the show jammed together and with better quality special effects, but in the best way possible. It has all of the charm and humour of the show, but with more emotional stakes and moments. One of the biggest surprises in this movie is when it introduces a relatively large wrench into the premise of the show (the fact that there can only be one full wizard in each family) while not actually being the show itself. Even if you've never seen the show (or this movie), Selena Gomez makes it worth watching.
---
Wendy Wu: Homecoming Warrior
It's a fun adventure featuring a strong female character (that has the inner spirit of a warrior, no less) and an interesting mythology. Plus, it stars Brenda Song who is one of the greatest stars to ever appear on the Disney Channel. Ever. What's not to like?
---
Lemonade Mouth
Five high school students meet in detention and form a band. It's kind of like The Breakfast Club in that way, but with more rock and roll. And lemonade. These kids form a band and stand up for what they believe in, including expressing your true self. Lemonade Mouth is a fun DCOM that often gets overlooked (even though it's among some of the higher-rated instalments in the DCOM library). 🍋
---
Avalon High
Avalon High is a surprisingly academic critique of Arthurian legend and the modern boy-meets-girl tropes. In the film, Ally (Britt Robertson) thinks she is helping popular football bro Will (Gregg Sulkin *hottie from WOWP*) fulfil his destiny to become King Arthur when IN FACT she's fulfilling her own destiny (spoiler: She's a King Arthur incarnate, and Will is just a regular dude).
---
'Twas the Night
Two con artists decide they can knock out Santa and deliver presents themselves on Christmas Eve. And well, the con artists end up getting away with their plot — I guess they "learn a lesson," it's just a great movie to watch during the festive season! ALSO Bryan Cranston is in a Disney Channel movie! Why has no one made a big deal out of it? This is actually even funnier in terms of the role here vs Breaking Bad.
---
Go Figure
This movie makes me regret never learning how to figure skate, or just ice skating!! I always wish that I had learned how to! Bu this movie features Jake Abel with long hair, lots of figure skating, ice hockey girls, pesky little brothers, as well as bad Russian accents. Again I must ask what more could you ask for in a DCOM? ⛸
---
Dadnapped
The movie stars Emily Osment (Yep, Lily from Hannah Montana), David Henrie, Jason Earles, Moises Arias and Phill Lewis. Such a star-studded Disney cast. Phill Lewis never fails to make me laugh when I watch The Suite Life of Zack and Cody. I also like the tandem of Jason Earles and Moises Arias in Hannah Montana. I also find David Henrie funny and in Wizards of Waverly Place. Even when he was still a kid and had a minor role in That's So Raven, he was already charming, no wonder he carried on with his Disney career. With this kind of cast, this is a DCOM that I surely would not want to miss.
---
16 Wishes
I won't pretend this movie is flat out amazing or anything like that. But for what it is, it's pretty impressive. They don't make it a melodramatic mess, but it's also not devoid of drama. The dramatic elements hits very hard but it never destroys the humour or vice versa. It's basically about a 16 year old girl who prepares a list of 16 wishes for 8 years, hoping they will come true on her 16th birthday. A fairy comes to give her 16 candles that make the 16 wishes come true. Her wishes go the wrong way and are permanent when midnight comes. She has one final wish to reverse her previous wishes. Debby Ryan and Jean-Luc Bilodeau (Yes, from Baby Daddy) star in this DCOM and is a must!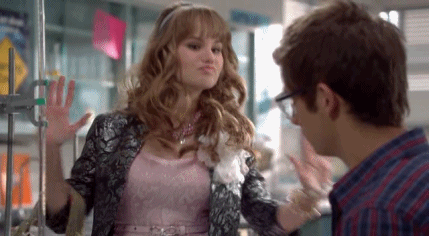 ---
The Suite Life Movie
This was pretty good. It's a little weak in hindsight, but works well for fans of the show like myself. While you may want more of the supporting cast, this will likely please you otherwise. The story isn't anything amazing but it works. It tackles the themes it needs to and it doesn't drown in cliches. It has a few cliches but only the Bailey thing could bug people. The story is mostly to serve our main characters, who works very well. I would suggest watching the show first since it'll make more sense! (PLUS IT'S SUCH A GOOD SHOW – Check out my previous post about it.
---
Harriet the Spy: Blog Wars
Young spy Harriet Welsch (Jennifer Stone AKA Harper from WOWP) crosses paths with popular student Marion Hawthorne as the two girls vie to become the official blogger of their high school class, and well the title is self explanatory!
I hope you guys enjoyed this blog post, don't forget to like and follow my blog! 💗
Have you seen any of the movies mentioned above? If so, which one(s)? Talk to me in the comments below! 🥰
DISCLAIMER
This blog is NOT sponsored and all opinions are my own.