HELLO MY LOVELIES!
I'm going to start off this post with just saying that you DON'T need to have a significant other to have a lovely Valentine's Day! All the more reason for you and your girls to go out and spend the day! So these ideas are not aimed at just couples, you can do all of these things with your besties and make it a Galentine's Day to remember! ♥
Valentine's Day is coming up, which means restaurants, florists, and nearly everything else marketed towards showing your love to your significant other will be marked up in price! Fortunately, participating in Valentine's Day doesn't mean you have to shower your loved one in expensive gifts or splurge on pricy dinners out – as there are plenty of things couples can do inexpensively or for free! Here are some lovely ideas on how you and your partner can spend Valentine's Day!
Recreate Your First Date
---
Rated pretty high on the "romantic gestures scale," this is guaranteed to impress your significant other! It requires a good memory and a bit of work to make it just right, but it is definitely worth it. Walk down the same streets where you first kissed and have a couple of drinks in that old coffee shop where you had your first drinks together. Don't be afraid to spend a bit extra and add a little romantic gift into the mix!
A Picnic
---
If you don't live in an area of that is currently experiencing miserable, wet, cloudy and windy weather, a picnic outside is the perfect way to spend the holiday!
If the weather isn't picnic-appropriate *basically all of the UK* you could host the picnic in your living room! It could be a surprise or you could do it together; starting from getting your blankets and pillows ready to preparing and cooking your food – it sounds like the cutest date!
All you need for the inexpensive yet memorable date is a picnic blanket and some homemade sandwiches – then you could put up some fairy lights, candles and some rose petals with some music on to create the perfect Valentine's atmosphere!
A Spa Day For Two
---
Why not treat yourself to some much needed TLC and head out on a spa day? There are plenty of deals which will mean you get more for your money on Valentine's Day. You and your partner can spend the night being pampered together and leave the date in a completely relaxed state of mind. After all, the couple that face-masks together, stays together – right?!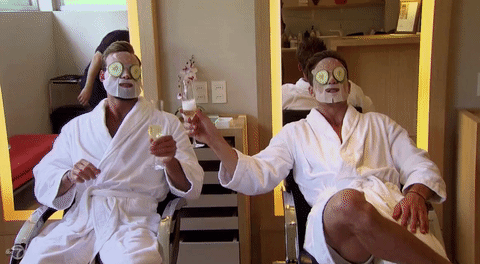 ---
♥️   OTHER VALENTINE'S DAY POSTS   ♥️
 Valentine's Day: Date Ideas

 Valentine's Day: Gift Guide For Him

 Valentine's Day: Gift Guide For Her

Valentine's Day: Self-Love
---
An Escape Room
---
By now, most people know about this fun experience and have done it with friends, but how about doing it as a couple? Escape rooms are now nationwide and there are all kinds of variations—as in, you can find one that's silly and fun, vs. one that's intensely hard and stressful (or, you know, if you'd rather that kind of experience—go for it!)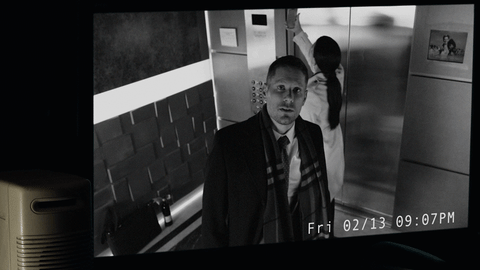 Indoor Skydiving
---
Another adrenaline-filled date, indoor skydiving is sure to get your heart racing like crazy and leave you with a goofy grin for the rest of the day – without actually having to jump out of a plane! You can offset all the excitement by ending the day with a quiet and intimate dinner at home!
A Couples Cooking Class
---
When cooking isn't your strong suit (and restaurant reservations are booked to the MAX), sign up for a last minute cooking class where you can learn to make each other's favourite meals! Also things always tend to heat up in the kitchen..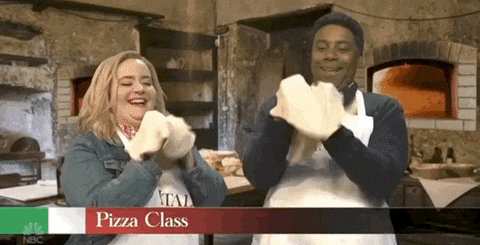 Hot Air Balloon Flight
---
These are very fun and romantic—you get an incredible view, get to experience the thrill of flying, and you've got enough room for a romantic dinner and some champagne! Just be sure to wear warm clothes, it can get pretty cold high up in the air!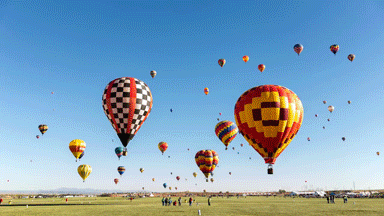 ---
A few other ideas are:
A Comedy Night For Two

Rooftop Bar

West End Theatre

Movie Marathon At Home

Stargazing

Ice Skating

Roller Skating

Trampoline Park

Walk on the Beach

Cocktail Making Class
I hope you guys enjoyed this blog post, don't forget to like and follow my blog! 💗
Have you got plans for Valentine's/Galentine's Day? Talk to me in the comments below! 🥰
DISCLAIMER
This blog is NOT sponsored and all opinions are my own.