HELLO MY LOVELIES!
LET'S TALK ABOUT SELF-LOVE…
If you don't love yourself, who will?
If you aren't your biggest fan and supporter, why would anyone else cheer you on?
I love myself and I'm proud to say I'm my own #1 fan!
Self-love is the best type of love because you'll always be there for you. You don't have to stress about you leaving you or breaking up with yourself. Sure it might sound selfish and arrogant to love yourself more than anyone else, but I think for me its been the key to happiness!
I think when the outside world can tell you truly love yourself, flaws and all, it is contagious and they will learn to love you too because you will radiate joy and positivity. Don't beat yourself up, put yourself down, criticise yourself or think you aren't good enough. Be kind to yourself, take care of your body, and maintain your health!
If you are single, tell yourself that you love you and you! If you are taken, you still need to take care of yourself and love you. A relationship is something complementary, not supplementary and I strongly believe that you need to fulfil whatever happiness you need in life on your own and that a partner is just an extra bonus of that!
There are many ways to love yourself, but I compiled a list of things that make me feel good about myself! More so, I love doing these on Valentine's Day as a little treat to remind me that I am really worth it!
Recharge Yourself
---
Have a hot bath or shower!

Lavish yourself in products from Lush!

Moisturise your skin and deep condition your hair!

Get into some comfy PJs or some lazy day clothes!

Put a face mask on!

Light those candles!

Snuggle up into a blanket!

Put your phone on "Do Not Disturb"!

Put some relaxing music on!

Start, or continue, reading a book!

If you're not into reading, get creative!

Alternatively, put Netflix or Amazon Prime on and binge those shows you've been meaning to watch!

Grab a drink (Tea or Prosecco – I'm not judging!)

Think about you – not about what's going to happen tomorrow, or about that email – if you're worried, just write a list then put it away!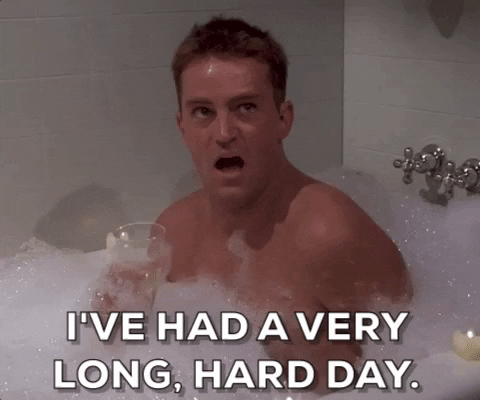 It's The Little Things That Go A Long Way
---
Give your home/room the once over – whether it's just plumping the cushions to wiping the surfaces down!

Buy yourself some flowers!

Treat yo'self – order yourself a takeaway or do some online shopping!

Take 5 minutes out of your day to take a breather – go for a walk or look away from those pesky screens!

Take the scenic route rather than the usual A to B route – although add in extra time to really appreciate the scenery!

Give yourself a pat on the back for completing a task!

Smile at people – smiles are infectious and it's always nice to see someone smile back (even if they do look a bit confused because they have no idea of who you are!)

Get into a morning routine – stop snoozing that alarm and actually get out of bed to make a brew or hop into the shower – you'll thank me later!

Say thank you more!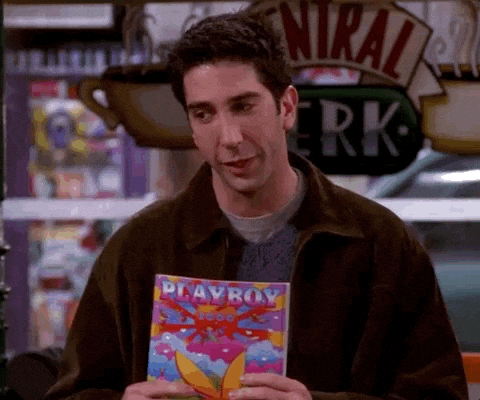 Appreciate Yourself
---
Look at positive influences – in today's society we want to look like Kim Kardashian or get ourselves into a size 6, but actually we need to really appreciate ourselves and look beyond "perfection"!

Write down your achievements and your goals – even if it is the little wins like getting out the house when you really didn't want to – remember to give yourself a pat on the back!

Read a self-help book or start a journal!

Rest – you're a human being and not a robot. Trust me – you'll thank me later (again)!

If something doesn't feel right to you – then don't do it. We all face challenges but we also have a limit ourselves. If it's really making you uncomfortable and not challenging for the right reasons, then it's okay to say no!
---
♥️   OTHER VALENTINE'S DAY POSTS   ♥️
 Valentine's Day: Date Ideas

 Valentine's Day: Gift Guide For Him

 Valentine's Day: Gift Guide For Her
---
Challenge Yourself
---
Write an Impossible List – it's different to a bucket list, but you're setting yourself new goals and marking down when you've achieved them and what the next step is!

Get into a new hobby – knitting, cross-stitch, guitar, cooking, running… the world is your oyster!

Do a puzzle or crossword every once in a while!

Set yourself a challenge at work or home – remember that if it gets to the point that it doesn't feel right, then you can say no. Don't beat yourself up about it!
Let's Get Physically Pumped
---
Exercise – get into a routine that you're happy with and targets the parts you want to work on!

Practice yoga!

Walk more!

Get enough sleep – if you suffer with broken sleep like I do, then take that into account when setting a bedtime routine. It could be having a journal next to your bed to write random thoughts down, or learning to not take electronic devices into the bedroom!

Keep hydrated – if you're bored of water, there's alternatives ways such as fruit tea and low sugar drinks!

Try and eat healthily – we all get cravings (especially chocolate or crappy food) but even if it's starting off with a healthy breakfast or ending with a health dinner – it takes time!

Look at changing something around in your home – either the layout of the room or decluttering that wardrobe!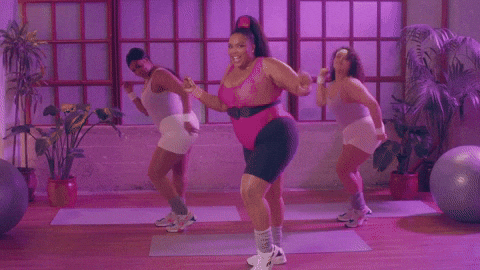 We're All In This Together
---
Make time for friends and family – even if it's a phone call or popping round for a cup of tea. They'll really appreciate it and so will you!

Worried? Not sure you made the right choice? Talk to someone you trust. They'll talk it through with you – and probably end up making you smile or laugh!

Cut out the toxicity – unfortunately there will be people out there who may add some toxicity to life. But it's okay to take a break from them, or walk away!

Volunteer – nothing is more rewarding than seeing someone smile by helping them!

Have a night with your friends – get a film on, put some face masks on and just relax!
So buy yourself some flowers, take you yourself to dinner and tell YOU that you love YOU.
I hope you guys enjoyed this blog post, don't forget to like and follow my blog! 💗
What are your tips for self-love? Talk to me in the comments below! 🥰
DISCLAIMER
This blog is NOT sponsored and all opinions are my own.