HELLO MY LOVELIES!
It feels like it's been forever since I last posted! I've been crazy busy recently but I've been slowly writing this post up for you lovelies!
As one gift guide occasion ends, another begins! And straight off the back of Valentine's Day, we're already jumping into Mother's Day which personally, is one of my favourite occasions throughout the year because I love treating my Mum!
Let's be honest, being a mum is the hardest but most rewarding job EVER. Our mums deserve the absolute best every single day, even more so on Mother's Day. Mums are the most important people on the planet; they love you unconditionally, will drop everything to be there for you, are your biggest supporters and best friends. Mums constantly claim "I don't want anything" or "I don't need anything." They're selfless that way. Well, at least most mums are!
But let's be real. If there is anyone on this planet that deserves everything good in this world, it's our mums! That doesn't mean you have to buy her designer gifts, send her on vacations and book her spa treatments. It just means you have to spend time with her, show her you appreciate her, and let her know just how special she is to you! Although materialistic gifts definitely won't even begin to express your appreciation for her, they're a start! I've gathered up a list of beautiful gifts that are sure to make her day, and although this is totally last minute, these gifts are great to give all year round!
Personalised Mother's Day Gift Box
---
Mums are delighted when their children know what their favourite pastimes are! Does your mum have a sweet tooth? Is she creative? Does she like to paint in her spare time? Whatever her passions may be, pick up a beautiful box and fill it with all the things you know she loves. For additional personalisation, you can add a love note and a few of your favourite pictures together too!
If you're not the type who would spend time putting things together by yourself, here's a Personalised Mother's Day Box you can grab from Etsy for under £20 including postage!

Handbag
---
This gorgeous Black Dorrie Dune Bag is definitely something every mum needs! This tote bag from Dune is ideal for desk-to-dinner styling, it's a simple yet elegant bag that can be used daily and I don't know one mum that doesn't need a tote bag – it's super spacious too! It comes in Black, Natural and Nude colours, however I would go for black just because I know that it'll complete every outfit in my mum's wardrobe!
P.S – If you're a student, Dune offers 10% student discount through UNiDAYS!
Jewellery
---
You'll never go wrong choosing jewellery as a gift, especially if you go with simple and elegant styles! Jewellery is timeless and sentimental, and it doesn't have to be costly.
For example, this Kate Spade Gold Initial Pendant costs £55!
Another option is this lovely Pandora Sparkling Slider Tennis Bracelet that costs £55 too!
P.S – If you're a student, Pandora offers 10% student discount through Student Beans!
Candle
You can never go wrong with a candle!! It's the perfect gift, especially if you know your mum's favourite scent! My mum is obsessed with lavender so the perfect candle for her would be either the Lemon Lavender or the Dried Lavender and Oak! You can even order a Mother's Day Bundle – you could get the Tea Light Delight Gift Set and Any Large Jar Candle for just £35!
P.S – If you're a student, Yankee Candle offers 12.5% student discount through Student Beans!
Beauty Box Subscription
A beauty box subscription might be the perfect gift for your mum if she is a beauty/skincare junkie! LookFantastic offers a Mother's Day 2020 Collection for £59, but it's such a bargain because the overall value of the collection is actually worth over £250! LookFantastic also offers many discounts on their website – as of right now they are offering:
15% off when using the code 'LF15'!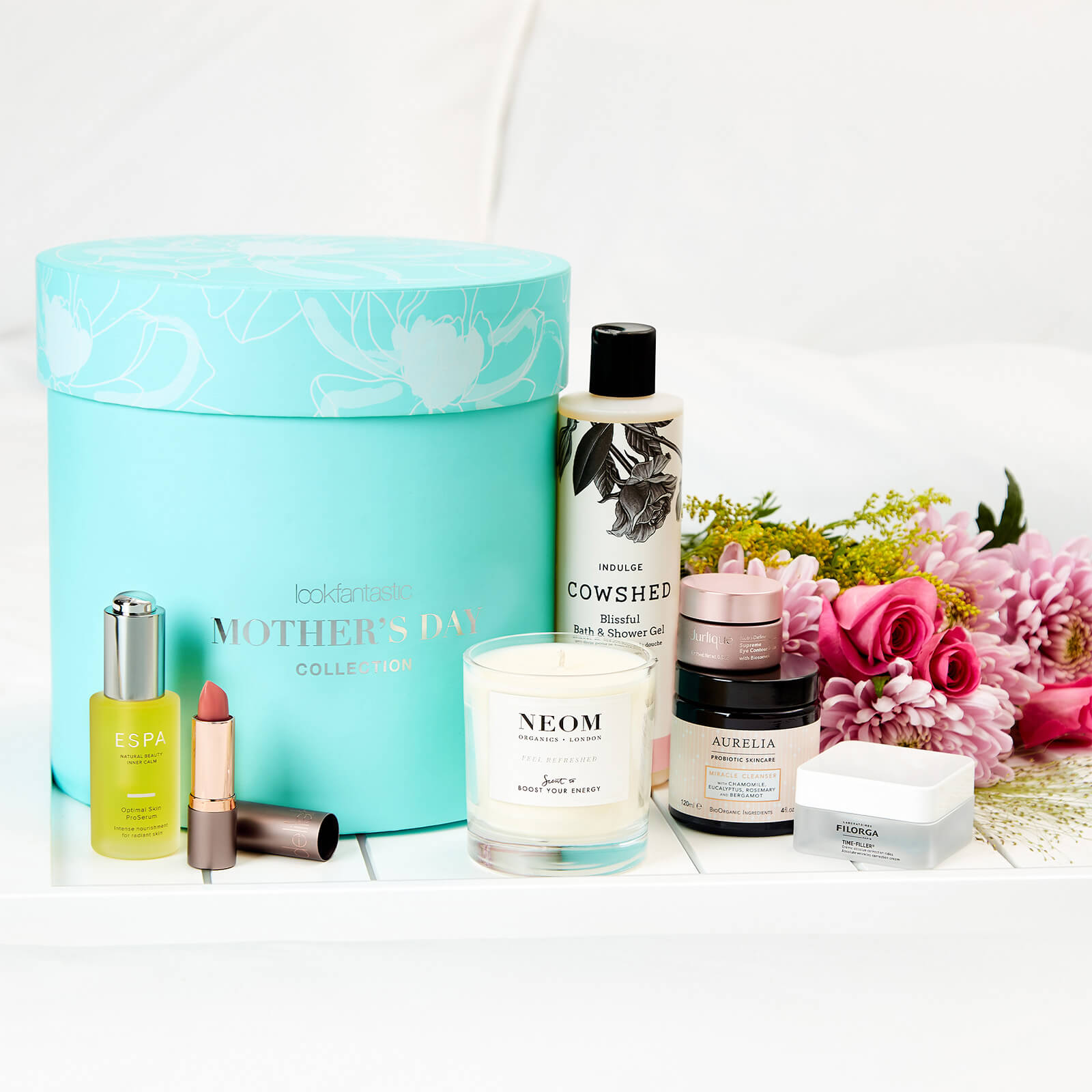 P.S – If you're a student, Look Fantastic offers 20% student discount through UNiDAYS!
Tile Trackers
With the thousands of things your mum has to do daily, we can't blame her if she forgets where she puts her car keys, or leaves her glasses, or can't find her bag/wallet! If she often forgets where she puts things, Tile Trackers can be the perfect gift!
They can be attached to anything she doesn't want to lose, such as eyeglasses, keys, or the dog's leash – all one needs is a Bluetooth connection! This is one sure and simple way to ensure she never forgets you or how much you care – and shows that you understand that she has a lot going on and that it is okay that she might forget the simple things!
Sleepwear
As a baby, you were the reason why your mum was sleep-deprived for months, so I think it's time to give her the gift of restful sleep in return! Why not gift her a pair of luxurious and comfy sleepwear? Whether pretty or practical, pyjamas are a great gift idea, as many mums rarely indulge in something so nice for themselves!
To make your life easy, Cath Kidston has a variety of traditional sleepwear that can fit your budget. But remember, your mum was a woman first; she might appreciate something a little cuter, a little more feminine to remind her that she is beautiful!
Dyson Handheld Vacuum
Now this is a little more pricey than the other gifts I have suggested, however.. IT FEELS ESSENTIAL! No home is complete without a handheld vacuum; it's small, lightweight, easy to use/carry, portable, powerful etc. I mean I could go on and on and on! The Dyson V7 Trigger Handheld Vacuum Cleaner is ideal for any home and costs £199! They can be cheaper if you shop around and find the right deals and discounts – some companies like Currys even offer spreading the cost!
Vase
No mother should not receive flowers on Mother's Day – it's just as essential as buying your partner roses on Valentine's Day! And what better gift would there be than a vase to put those lovely flowers in? This lovely Vintage Design Personalised Waisted Vase is the ideal gift, and only costs £15! It is small, but it looks so elegant! The vintage design really catches your eye and the font of the personalised text suits the vase so well!
P.S – Personalised Gifts Shop offers 20% off your first order when registering an account!
I hope you guys enjoyed this blog post, don't forget to like and follow my blog! 💗
What are you planning to buy your mum for Mother's Day? Talk to me in the comments below! 🥰
DISCLAIMER
This blog is NOT sponsored and all opinions are my own.