HELLO MY LOVELIES!
Since I turn 22 today…
*Alexa play 22 by Taylor Swift*
OH! I DON'T KNOW ABOUT YOU, BUT I'M FEELING TWENTY TWOOOO!
🎈
I wanted to share with you a recap of being 21! I honestly will never forget the year of being 21 because so much happened, I experienced many firsts, rekindled old friendships and worked on being mentally healthy, which led me to grow even more as an individual! It's been a year of growth and love!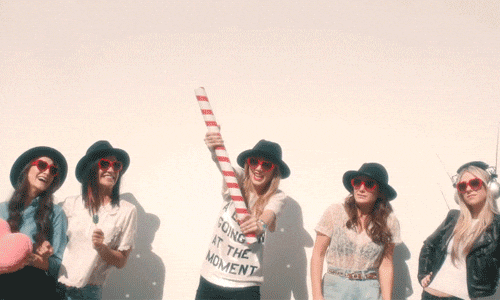 I've decided to share a few highlights of each month of being 21, plus I think it would be really great to read back on this blog post in a few year's time! Here is…
My Recap of Being Twenty-One:
APRIL
---
New York For The First Time 🗽
I had been saving for this trip for a whole year, and to have spent my 21st birthday not only in New York, but being on Times Square when the clock struck midnight was the most surreal feeling in the world! I'm already saving and planning my next trip back!
MAY
---
My First Car 🚗
After coming back from New York, my next thing to tick off my life list of 'things to do' was to buy a car! I bought a little Corsa and it really helped that I had a bit of money left over from New York! 
JUNE
---
Liverpool Wins The Champions League ⚽️🏆
The reason why this is important is because it was a match between Liverpool and Tottenham – Brad is a spurs fan and my brother and dad are Liverpool fans, and we all went to a bar to watch this match and it was so funny seeing how annoyed Brad was hahah!
JULY
---
Best Friend's House-Warming In London 👯‍♀️
Having a best friend who lives 2 hours away probably doesn't sound like such a struggle to some people, but my best friend is a part of me, she is a part of my support system, she gives the best advice and is always there when I need her, so when she told me that she's going to be moving to London, of course the first thing we had to do is CELEBRATE! After the celebrations, it got real. But we've managed really well so far, and we do meet up often, and we both know that we're only one FaceTime call away!
AUGUST
---
Brad Turns 24 🎈
Wow. He's old!!! 
Brad turned 24 and I planned an adventurous birthday weekend for the most adventurous man!
He said he wanted he wanted to spend his birthday with me so… he woke up to his room decorated with balloons and photographs of us, I took him out for breakfast, we went to GoApe Sherwood Forest (I cried and overcome my fear of heights.. for now), and we ended the day in Skegness (he's a sucker for the beach and seafronts), we went on a few rides at Skegness Pleasure Beach and even went into the arcades! I also planned Go Karting for us and his family the next day, and we then went out for lunch!
SEPTEMBER
---
Craziest Girls Night 🤪
This weekend with my girls was one to remember!
We had the craziest girls night! Me and my girls went to see Khalid & Mabel *whilst being drunk af* in Birmingham, and somehow ended up in Dirty Martini! 🤪
We met at the hotel, starting drinking at 4pm, got ready for Khalid, showed up to Khalid drunk, and missing a bit of Mabel – which I was initially annoyed about, but realised I had tickets to see her in February haha! Finished seeing Khalid – I don't know how much of this concert I actually remember! Got a lift from Resorts World Arena to Dirty Martini, and the rest is an absolute blur!! Most of which I remember of this night is just us girls laughing, drinking, dancing, and just having a great time!!
I'm Going To Be An Aunt 🤰🏻
This news made my year!! A new baby in the family is always something to celebrate, and working in education just naturally makes me a nurturing and caring person, so all I could think about is how we're going to spoil Baby Kimberley and what great parents Brad's sister and brother in-law are going to be, plus this is the first time since being a child, that a new baby is going to be born into the family for me so I'm over the moon!
OCTOBER
---
First Beach Holiday Together: Majorca 🏖
Me and Brad love a good holiday! Our first trip together was to Venice – we had only been together for 2 months and was a spur of the moment booking! Our second trip was New York for my 21st birthday, and Majorca was our third holiday! We booked to go all inclusive, we didn't want to have to think about food, drinks, money etc. and we had an amazing time! The weather was perfect for October, we visited the beach daily, explored the town most evenings, and booked excursions such as boat trips and paragliding! One major thing that did happen on this holiday is that Brad cut his finger on glass on the beach when trying to 'dig a hole like Joey's' which did kind of put a downer on the holiday, having to visit the pharmacist to buy products to keep it clean and protect it, and being careful when going into the sea and jumping off the boat, but we managed the rest of the holiday without any major problems!
NOVEMBER
---
Opened My Help To Buy ISA 🏡
Urgh, adult life. 
This had been on mine and Brad's list of 'things to do' for a while, but we managed to postpone it as much as we could until we realised the last date to open our ISAs was 30th November, but we managed to open both of our accounts with the maximum initial payment (£1200) and are currently still putting the maximum amount in (£200). I feel like we are in a  good position now and it really helps us to save, we're not too sure if the money will definitely go to a property just yet, but it's a start if we do decide to buy in the future!
DECEMBER
---
Restarted My Blog 👩🏽‍💻
Working in education and having an online profile is always a risk, but taking a break from my blog let me focus on my personal growth, career development and mental health. The much needed break made me realise how much I missed writing! I missed writing up blog posts, doing product reviews, collaborating with companies, uploading my travels, updating you guys on my life and what better time to restart my blog than the festive period! Brad bought my domain for me as a Christmas present, which pushed me to focus on recreating my website and drafting up some blog posts – ready to publish for the festive period!
JANUARY
---
Applied For University 🎓
A HUGE step for me! Having to withdraw from university in March 2017 due to my mental health deteriorating, I've 'ummed' and 'ahhed' about reapplying for university. I had to consider many factors:
I live in a routine now, going back to university would put me out of a routine, will I be able to cope with that?
3 years full-time would mean that I need to depend on myself to attend lectures and seminars, am I ready for that?
What if my mental health deteriorates again?
I've already done university twice, what if I don't have enough funding left?
What if I can't handle the pressure of university?
I want to go back to university to challenge myself, I absolutely love my job, and I wish I could do this forever, but I feel like I've become too comfortable in my role and I know I can do more, so I've applied for the Learning & Teaching Foundation Degree – this degree is classed as full-time but you only attend one day a week, and you're required to spend the other 4 days in an educational setting, which works perfectly for me as I already work in a school!
I requested to reduce my hours at work, which was approved – so starting September I will be studying and working! The best thing about this is that it won't have a huge impact on my mental health! I'll be going to a job I love 4 days a week, attending university 1 day a week and I'll still be in a routine! I rang SFE and they reassured me that funding is still available under 'Compelling Personal Reasons', and I have the best support system at work and at home to help me through the tough times!
FEBRUARY
---
Started The Gym 👟💪🏼
Me and my younger brother have been saying since October 2019 that 'we're going to start the gym', and in the February half-term, after being bored out of our brains, we realised now would probably be a good time to start!! So we had a look around to see what gyms would offer the best value for money, and decided to try out Everlast Gym in Leicester, they had an offer to try out the gym for 3 days for free, and on our first day we were offered no joining fee if we joined on the first day, so of course we took it!! Ever since then, we've planned to go 3 times a week, not always together because our schedules are different, but it's so lovely to be doing this together, we push each other and we get to spend more time together!!
MARCH
---
Date Weekend In Birmingham ❤️
The start of March was amazing, Brad planned a lovely weekend in Birmingham for us and it was such a romantic little break from reality! We visited Sea Life (our favourite place to be) and Birmingham Botanical Gardens. We went shopping in Bullring and in the evening we got all dressed up and went out to eat at Tattu!
COVID-19 aka. Coronavirus 🦠
WOW. 
I don't even know where to begin with this. Everyone's life turned upside down, most people are working from home, schools are closed, social distancing, self-isolation and quarantining is what everyone is doing. People are bulk buying food, toiletries and much much more that supermarkets have a policy where you can only buy 3 of each item. Mental health is a real struggle for most people, and the worst part is we don't even know how long this will go on for! Numbers of casualties are rising on a daily basis and the only thing we, as a society, can do now to protect the NHS is Stay Home & Stay Safe!
Related: COVID-19: Survival Guide
---
WHAT A WAY TO END BEING 21!
I'm looking forward to being 22, the start won't be the best due to current circumstances, BUT I've already prepared for that, the only positive thing coming out of this global pandemic right now is that I can binge watch all the shows and movies that have been on my list for months AND my bank account shows that I clearly have a problem saying no to nearly everything because I'm finally financially stable!!
I hope you guys enjoyed this blog post, don't forget to like and follow my blog! 💗
Are you an April baby? How did you celebrate your birthday? Talk to me in the comments below! 🥰
DISCLAIMER
This blog is NOT sponsored and all opinions are my own.