HELLO MY LOVELIES!
Today I thought I'd talk to you about the Aloe Vera plant and it's benefits! It is an evergreen plant that has long, erect and juicy green leaves. The plant is also called the 'Wonder Plant' because just one of its roots can be used in growing around 500 more, how amazing is that?! 
The Wonder Plant has a wide range of health benefits for the hair, skin and has many general medicinal properties! Studies have proven that Aloe Vera is great for acne, can be used for juices which can be drunk to prevent cancers and reduce blood sugar levels among many others! Today I'm going to share with you some benefits of Aloe Vera on your skin!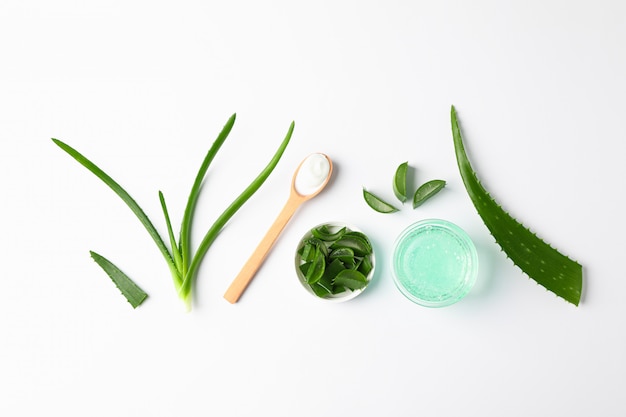 I used to use Aloe Vera every single night between the ages of 13 and 16, and after finishing my GCSEs, I kind of just.. stopped? I don't really know why, but I've recently bought it back into my evening skincare routine! My evening skincare includes applying just Aloe Vera gel to my face, nothing else! I don't apply any serums or any kind of moisturiser to my skin as I just want to see the result of using this solely! 
I've been using Aloe Vera gel every single night for the last 3 months to target my pigmentation, and to hydrate/moisturise my skin! Now, I didn't see any results in the first month of application, but I am seeing them now! My skin is A LOT more hydrated and I feel like my pigmentation is reduced! I love having my own Aloe Vera plant at home, you can buy your own Aloe Vera plant from your nearest garden centre, or even B&Q! I love using natural remedies, and I don't think it can get any more natural than this! Growing your own plant and using it for your own benefit.. YES PLEASE!
I normally extract and blend my Aloe Vera gel until it's completely liquefied, and then store it in a dropper bottle for easy access and application! It's also important to keep your Aloe Vera Gel refrigerated! While the Aloe Vera plant thrives in warm and tropical climates, the tables turn once you cut off a leaf! The gel instantly starts to decompose thanks to natural enzymatic reactions and normal bacteria on the plant! So it's completely normal for your Aloe Vera to turn bronze/pink, even whilst having kept it refrigerated! It's happened to me many of times and the cause of this is not yet fully understood, but after a lot of research, it is still safe to use on the skin!
Here are some benefits of Aloe Vera:
---
RELIEVES SKIN IRRITATION
Aloe Vera gel contains enzymes and compounds like Acemannan which suppresses inflammations! The enzymes in the gel fights inflammatory pores and keeps the skin tight and smooth!
HEALS SUN BURNS &
COLD SORES
Sun burns leave traces of dark and red patches on our skin and applying Aloe Vera gel on these patches cleans, clears and soothes the skin! A more effective way to treat your sun burn or cold sore is to extract and freeze your Aloe Vera gel into the form of gel cubes – you can just use an ice cube tray!
SKIN MOISTURISER
The Aloe Vera plant stores up lots of water in its leaves in the form of the gel. Using or applying Aloe Vera gel on your skin acts as a moisturiser that seals moisture in the skin! This is one of the reasons I apply it to my face every night!
ANT-AGING PROPERTIES
Aloe Vera provides anti-aging benefits to the skin! The human skin tends to loose elasticity as we age, and the skin begins to show wrinkles and sagginess! Beauty experts have discovered that applying aloe vera gel on your skin helps in keeping the cells of your skin intact! The moisturising properties of the Aloe gel also helps in improving and repairing loose skin cells!
REMOVES DARK SPOTS, ACNE SCARS & FIGHTS ACNE
The anti-inflammatory properties of Aloe Vera gel prevents bacteria piles which causes pimples and acne on the skin! Also, in the cause of treating pimples and acne, the Aloe Vera gel exfoliates and soothes the affected area and also clears the dark spots and acne scars with time!
HEALS MINOR CUTS, WOUNDS & STRETCH MARKS
Aloe Vera gel contains cooling and rejuvenation properties, which increases the growth of tissue cells and new skin! This makes it suitable for stretch marks, minor cuts and wounds as new skin forms to replace the worn out skin! Applying the gel on wounds prevents inflammation and bacterial deposits!
TREATS INSECT BITES
The bites or sting from insects are usually itchy due to the toxins in the saliva of the bugs. Insect bites often results in itchiness and swelling, and applying Aloe Vera gel relieves the skin from the itchy pain and reduces the swells!
EXFOLIATES THE SKIN
Aloe Vera gel can be used in making face and body scrubs for skin exfoliation! The anti-ageing and moisturising properties of the gel helps in scrubbing off dead skin cells and rejuvenating the skin! After applying an Aloe Vera scrub and washing it off, the skin feels healthy and fresh, giving you a lovely and youthful look!
REDUCES SKIN PIGMENTATION
The moisturising and hydrating properties of Aloe Vera gel helps to maintain an even balance of the skin tone! Using an Aloe Vera infused skincare can prevent skin from darkening and reddening even under certain weather conditions. The skin is left more toned and healthy! Another reason why I use this daily!
---
Aloe Vera really IS a Wonder Plant, it provides so many benefits, and I'm sure there must be one suited for you! So.. what are you waiting for?! Get one today!
I hope you guys enjoyed this blog post, don't forget to like and follow my blog! 💞
Do you use Aloe Vera Gel in your skincare routine? Talk to me in the comments below! ☺️
DISCLAIMER
This blog is NOT sponsored and all opinions are my own.